Here you'll find a guide to giving yourself a thorough home facial. If you're reading this website, I'm guessing you've got a nice collection of products you can use to do your own version of this treatment.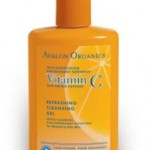 Here's how I did it:
Sit in a hot bath, the hottest you can handle, until your face starts to perspire a bit.
Splash water on your face a few times.
Cleanse with Avalon Organics Vitamin C wash
by massaging it into your skin for a few minutes. Really take your time with this and get to know your face thru two handsful
of orange scented bubbles. Splash water on your face again to rinse those lovely bubbles away.
That was the Cleansing Step.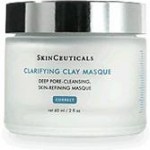 Take about 1/2t of SkinCeuticals Clarifying Clay Mask and massage it into the face for a minute or so. Be sure to get it in all the tiny little spots around your face like around your nostrils, in your hairline, above your upper lip, under your earlobes just behind your jaw, inside your eyebrows (yes, rub it into the skin under those perfectly shaped face framers), under your whole jaw & halfway down your neck, the bridge of your nose…

Sit back and enjoy your bath for a few minutes while this Purifying Clay Step works its magic.
Thoroughly rinse the mask off with your bathwater – the salt helps with the purification aspect of that step and starts to ritualize the experience in a way that provides a deep sense of appreciation for the truth within yourself.
Massage about 1/4t Ren Glycolactic Skin Renewal Peel Mask into your skin the same, thorough, curious and loving way as the previous steps.
Allow this Tingly Wonder Step to scintillate your cheek-buds for a small handful of minutes, based on your comfort and less than 10 minutes.
Once again, rinse with the bathwater that is getting extremely magical now that there's so much cleansing product in the water.
Massage into the skin, 1/4t MyChelle Guava Cactus Mask until it gets a little sticky and then add 1/4t MyChelle Tropical Skin Smoother and massage into those bits and pieces of your face, one more time. Your skin may feel rather activated at this point – the Fruit Enzyme Step – if so, rinsing after less than a minute of massaging is perfect for you. If your skin isn't feeling tingly at all yet, we'll get there. 🙂
If I had you on my esthetic table, now would be when I would provide your pores with a lovely, extracting, point based massage. At home, be gentle. The extracting part of this home treatment is gentle enough that the skin stays fully intact throughout the entire procedure because your fingers are using soft pressure and your fingernails are not in use. If you're not sure if you're squeezing too hard, you probably are and your skin will love it when you ease up.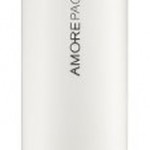 Pour a tiny pile, say 1/8t, of Amore Pacific Treatment Enzyme Peel into the palm of your hand and get it foamy with wet fingers. You don't really need to add much water in addition to what's on your fingers already. For about one minute, massage the foam into your skin noticing how smooth everywhere feels and how soft and fresh your skin is feeling.
Be sure to massage this Enzyme Treatment Step into the areas you just extracted – this will get those challenged pores squeaky clean and then all tightened up!
Once again, the 1/4t measuring spoon comes out. This time, it's for the glōtherapeutics glōCalming Seaweed Mask. Massage your new favorite nooks and crannies with this mask until you feel squishy and cozy inside this Soothing Mask Step. This can get close in towards your eyes out of all of the products, but stay vigilant and remove as soon as it starts to feel intense (which, it may not do).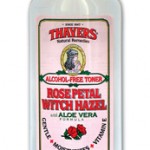 After rinsing away that amazing hydrating sea gel known as seaweed, one must move quickly to maintain the freshly hydrated state of your cheeks. Apply 1/2t Thayers Rose Petal Witch Hazel Toner to your entire treatment area. It is preferred that this product be applied in a manner of a "splash" where you pour it into your hand and pat it onto your skin. This ensures that this Toning Step both balances your pH but also provides supportive hydration just before moisture.
If you're looking for another layer of exfoliation and tingle, finish with one pump of AFA Plus (Mild or Max are also options – if you think your skin might be sensitive to this, stick with Mild, it's very much a MILD percentage of acidified amino acids and still very effective) outside the orbital bone. May be sharp but will pass in about 5 minutes. This Advanced Exoliation Step is just as it says, advanced, and not necessary for you with the skin that feels tingly after the Soothing Step but probably would feel lovely for you with the skin that feels calm and hasn't felt tingly during this treatment yet.
There's a gray area between that you'll have to be honest to your self within to decide if this Advanced Exfoliation Step is for you.
Let it dry until it's not tingly anymore and finish with DERMAdoctor wrinkle revenge rescue & protect eye balm all over and around the eye area (but, let's keep it on the skin of the eye only so no eyeballs can be harmed during the doing of this homecare facial) Step Eye Treat is the simplest and most important. One doesn't show an honest age with a well cared for outer eye area.
The Finishing Step is three or four drops of Argan Oil. I used Josie Maran's and find it simply marvelous.