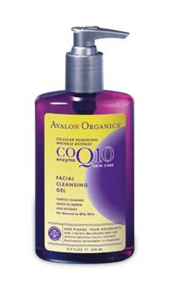 I love Avalon's other cleanser, so I thought I'd have an easy go of it with this one but I really didn't care for it.
Here's how I use it:
– Like any other cleanser. Wet face, 1/2 pump, massage thoroughly into skin, rinse. Easy.
The upsides:
– It's affordable. (less than $15 on their website or at your local health food store or apothecary)
– It's gentle. (Chamomile is listed in the ingredients – that's soothing for most skin)
– It comes in a pump and measured doses help maintain the veracity of the above two points.
The not-so-upsides:
– The scent is not my favorite. It's not disagreeable, but I don't Continue reading →