This post is moot because the product has been discontinued. Maybe I'm not the only one who didn't care for the scent…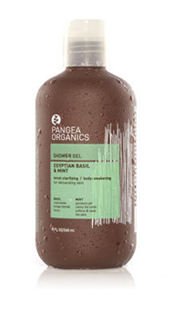 My friend Eliza loves Pangea Organics products and she gave me their Egyptian Basil & Mint Body Wash to try out. I happily obliged.
Here's how I use it:
– In the shower, I wrench the flip top lid off, just barely containing my desire to use my teeth (dentists strongly advise against such use of the teeth) and just barely getting it open after pushing really hard with both hands (maybe it's just my bottle but it's really annoying!), squeeze out about a dime sized amount and lather up.
The upsides:
– A little goes a long way!
– It has a pleasantly interesting scent that doesn't linger (that's a plus for me as I prefer to smell like my perfume).
Continue reading →